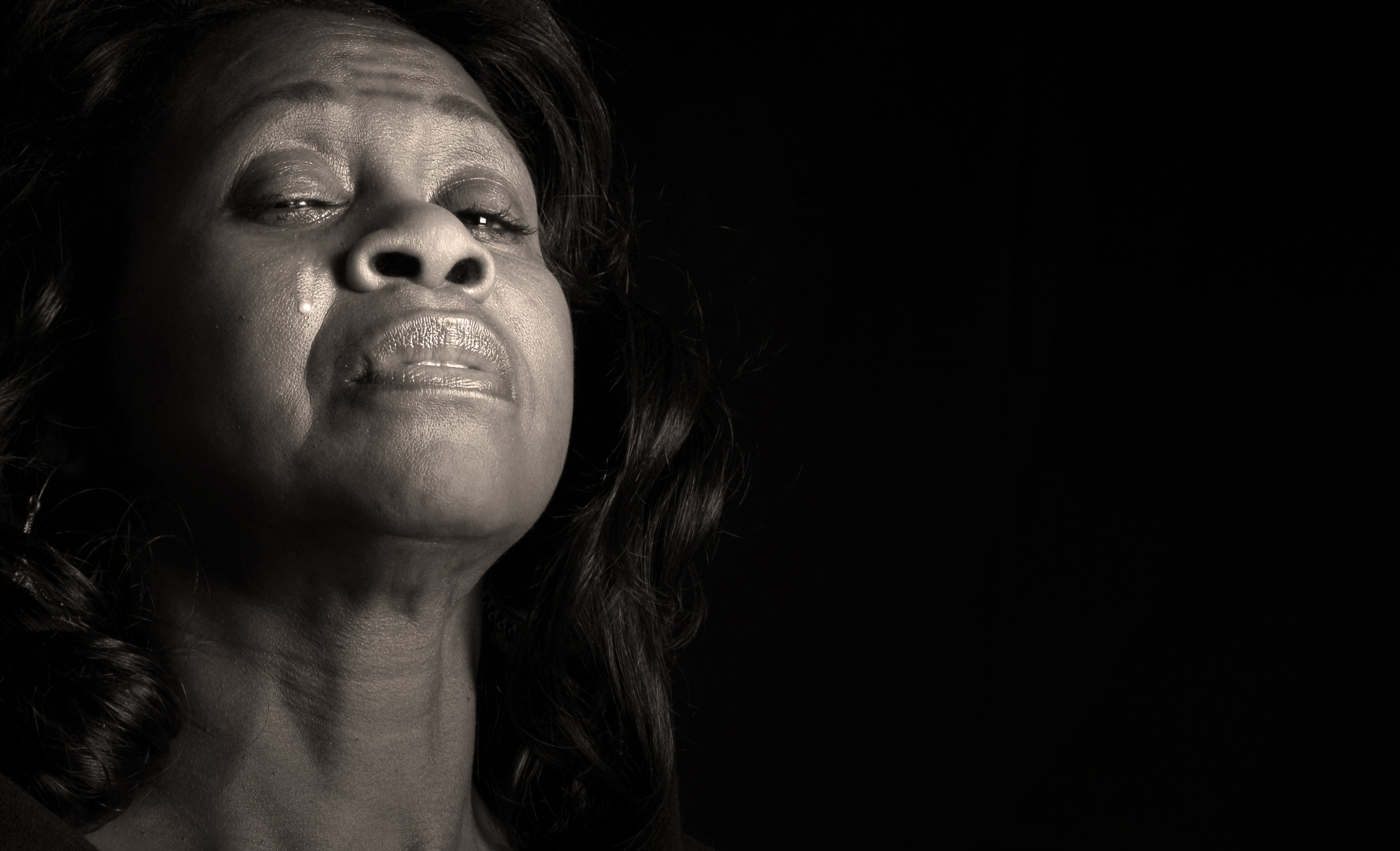 STOP Elder abuse In
New YOrk
"My mother, who has dementia, was abused at the hands of nursing home aides. My name is Diane and I brought my mother to the United States, from Puerto Rico, in order to seek better elder care. In Puerto Rico, my mother faced horrible treatment in her nursing home, including being physically abused. When I learned of the abuse, I immediately took action to relocate my mother to New York, where I live. It was my hope that moving my mom to a new nursing home would put an end to the abuse. Unfortunately, I was sorely mistaken. My mother continued to be abused at the hands of nursing home aides. She was shaken for not going to bed when aides asked her to, I found her bruised, and overall mistreated. I can no longer trust to put my mother in anyone else's care, after two nursing homes in two different countries, failed her and me. I'm working toward finding a place for both of us to live, so I can take care of her myself and avoid continued abuse and mistreatment at the hands of those who I once trusted to take care of her. We must stop elder abuse in New York and in all places. I hope speaking out against the atrocities my mother has faced, will help others find their voice and report their abuse."

- Diane
76 in 1,000 older New Yorkers are victims of elder abuse, and in recent years, the number of reported cases of elder abuse is growing. In 2011, a study by Cornell University found New York State had an estimated 260,000 older adults who were victims of elder abuse between 2008-09.
In July of 2018, Governor Andrew Cuomo announced $8.4 million in state and federal funding to expand services for vulnerable adults through the Elder Abuse Interventions and Enhanced Multidisciplinary Teams Initiative.
Actions like these from the Governor's office will help to expand resources for older New Yorkers and ultimately put an end to elder abuse, but more must be done. We are here to provide resources on where to report elder abuse, how to navigate the State's reporting systems, and most importantly, to share our stories.
By sharing our stories of elder abuse and neglect, we are no longer standing in the shadows and allowing for the continued mistreatment of older New Yorkers.
In the News
Elder abuse affects New Yorkers from all over the State.
Governor Cuomo Announces $8.4 Million To Combat Elder Abuse And Financial Exploitation Statewide
LongIsland.com
Albany, NY - August 1, 2018 - Governor Andrew M. Cuomo today announced $8.4 million in state and federal funding to improve and expand services for vulnerable adults at risk of abuse, neglect or financial exploitation. Developed by the state Office of Victim Services and state Office for the Aging, the Elder Abuse Interventions and Enhanced Multidisciplinary Teams Initiative is the first of its kind in the nation. The initiative will fund and support 23 existing multidisciplinary teams currently targeting elder abuse and establish additional teams with the goal of serving every county in the state by the fall of 2020.
State expands efforts to combat elder abuse
WXXI News
Lifespan, the Monroe County based organization that provides services to older adults and caregivers, will help coordinate an expanded statewide effort to combat elder abuse.
Governor Andrew Cuomo this week announced $8.4 million in state and federal funding to help provide those services, and the NYS Office for the Aging is partnering with Lifespan and Weill Cornell Medicine's NYC Elder Abuse Center to help distribute and manage the funding through September of 2020.
A Step in the Right Direction for Elder Abuse Cases
Wealth Management
A recent decision by the Kings County Surrogate's Court in a predatory marriage case could potentially change elder abuse cases nationwide. It marks a change in the court's attitude towards elder exploitation, particularly ones that result in a predatory marriage. A landmark decision, it sets new precedent for victims of elder abuse and their families.
Elder abuse is common; know the signs, how to get help
The Buffalo News
Those who work in the social safety net that serves older adults are familiar with the statistics when it comes to elder abuse.
A 2011 study estimated that 260,000 older adults in New York State are victimized each year.

The state Office of Child and Family Services released a study in 2016 which estimated that financial exploitation of older state residents costs a total of $1.5 billion a year, while another study pegged national losses at $36.5 billion.

Only one in about 22 cases of elder abuse is reported, for various reasons.
Resources
There are many resources available nationally and statewide, if you or a family member is being abused. Know the signs of elder abuse and act quickly.
Contact Adult Protective Services
Contact Adult Protective Services from anywhere in the state if you think someone is at risk of being mistreated or abused. Call 1-844-697-3505.
Contact the office of victim services
By contacting the Office of Victim Services you can receive help handling medical bills and legal expenses, lost wages, and social services relating to elder abuse.
Contact your local Department of social services
You can use this directory to find your local Department of Social Services to contact Adult Protective Services in your region if you or someone you know is being abused.
NATIONAL CENTER ON ELDER ABUSE
The National Center on Elder Abuse provides resources and information for older adults, including research, technical assistance tools, and advocacy for older Americans.
Report nursing home complaints
Anyone can anonymously report nursing home complaints to the state of New York by filling out a form on this website or calling the Nursing Home Complaint Hotline at 1-888-201-4563.
BROOKDALE CENTER FOR HEALTHY AGING AT HUNTER COLLEGE
The Brookdale Center provides advocacy, public policy research, and education on elder justice.